About Me
Name: brian eff
Location: within crime-ing distance of trenton, new jersey, French Guiana
Links
Archives
idiot control radio - 7-10 pm EST on wprb, princeton, nj. 103.3 fm. stereo. psychedeletion.
Tuesday, April 03, 2007
piss off to myspace
that's right, i've joined the ranks of teenagers, sexual predators, mental defectives, wiccans, men with untreated rage disorders and "real people":
http://www.myspace.com/idiotcontrol
so that's pretty much it for this blog. and then in about six months that'll be it for myspace.
Thursday, February 22, 2007
time change
new show time is from 11pm-2am saturday nights. that is all.
Friday, September 08, 2006
doin's a transpirin'
so if you're wondering why the drastically reduced chris content on the radio show - basically he's moved to a large northeastern city and may or may not have the time or money to do the show on a regular basis. things are still shaking down. i'll try to update this in a relatively timely fashion when we have it worked out.
Friday, July 14, 2006
psst
demo-lition.blogspot.com
ian christe's new thing, that is. since we're apparently never gonna get "metalstains across central california."
Monday, June 05, 2006
it crawled into my hand, honest
while tooling about the internet (searching for
third world war
lyrics) i discovered
70s invasion
, a freaked-out simple HTML mashup mess that takes me back to the days when the internet was kinda interesting and not everything required flash, cascading style sheets, frames, and everything needing a neat-o name and brand image. nostalgia.
also been enjoying the
midas touch
blog of 70s aussie rock. go over and strap your
coloured balls
on.
Monday, April 24, 2006
the bozzone report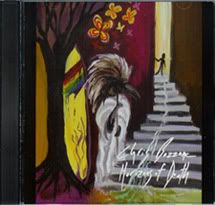 chris' new album is out and highly recommended. check out
honeymoon music
for an mp3 and more info - he had some pretty heavy backup this time from the likes of tara burke (vocals, fursaxa), sarada (vocals, stone breath), jennifer lee (violin), todd moore (acoustic/electric bass), eric brown (saxophone/banjo) and mark durante (clarinet). i can honestly say he's doing something unique in the world of folk so you should check out the record...
OR you can check out a live session he recorded for
jon solomon's radio program
which will be airing may 10th (05.10.06) at 8pm eastern time.
Tuesday, March 14, 2006
holy shit they've got a webpage 2
iron claw
has a fucking webpage. not much in the way of info (see
here
for some backstory), but there are some mp3s to be had and an apparent legit reissue in the works (their
dismorphophobia
release is apparently boot). recommended for those who're into the pentagram/budgie/buffalo/pinnacle type heavy rock stuff.